Carpet Remnants an Affordable Way to Carpet a Room
Carpet remnants are a very popular and affordable flooring option. With a wide variety of colors, textures, and style, carpeting offers style, versatility, and longevity. You can save on the cost of carpet without sacrificing quality by using carpet remnants. Remnants are leftover pieces of carpet, usually from the end of a roll. They're not large enough to carpet an entire house, but usually big enough to carpet a single room. Your choices may be limited when selecting from remnants, but the discounted price of carpet remnants is very appealing. Heritage Carpet only uses first quality carpet remnants. Remnants are typically priced at a flat rate rather than by the square foot, which can also be a cost-saver.
Uses for carpet remnants
The most common use of carpet remnants is to carpet a single room. Remnants also have practical purposes, such as protecting high traffic areas, or for use right inside the door to trap mud and dirt before they get carried throughout the house. Designers also like to use remnants for aesthetic purposes as rugs, runners, or in stairways. Remember to factor in the cost of finishing the edges of remnants if necessary.
Choosing the right carpet remnant
There are about as many options for carpet remnants as there are for general carpeting, though your choices may be limited based on the size of the remnant you need. Remember to consider both design and function when selecting the material, style, and type of carpet remnant. Keep these factors in mind as you shop for carpet remnants:
Material. You'll likely find that the majority of carpet remnants are made of nylon. Nylon carpeting is comfortable, durable, and stain resistant. You may also be able to find remnants made of wool, polyester, or olefin.
Color and style. Dark colored carpet remnants can add warmth to a room, but will also show every piece of lint that makes it to the floor. Remnants in lighter colors will brighten a room, but will also stain easily.
Quality. Price is the biggest advantage of purchasing a carpet remnant. Often, you can purchase a high quality carpet remnant for the same price as a lower grade carpet custom cut from the roll. Like most investments for your home, carpet flooring comes in a variety of grades, and you often get what you pay for. Lower cost carpets may need to be replaced sooner, so consider the longevity of the remnant before you purchase it.
Before you buy
The best place to buy carpet remnants is from Heritage Carpet in Poughkeepsie, NY. When shopping for carpet remnants, bring the exact dimensions and any color samples you want your carpet to complement. Work with our professional carpet installer to install your carpet remnant.

---
Heritage Carpet
1936 South Road (Route 9) Poughkeepsie, NY 12601
Phone: Call: 845-297-3492
---

Home : Area Rugs : Carpet Remnants : Carpeting : Laminate Flooring : Mats / Runners : Rugs : Specialty Floors : Vinyl / Resilient Flooring :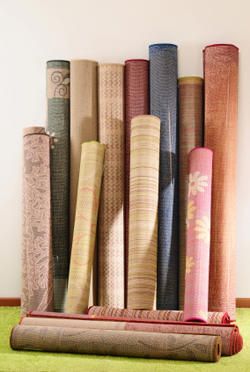 Contact Us

Call: 845-297-3492



Heritage Carpet
1936 South Road (Route 9)
Poughkeepsie, NY 12601

http://www.heritagecarpet.com/
heritagecarpet@optonline.net

Business Hours


| | |
| --- | --- |
| Monday: | 10:00am-9:00pm |
| Tuesday: | 10:00am-6:00pm |
| Wednesday: | 10:00am-6:00pm |
| Thursday: | 10:00am-9:00pm |
| Friday: | 10:00am-6:00pm |
| Saturday: | 10:00am-6:00pm |
| Sunday: | 12 noon - 5:00 pm |


Credit Cards Accepted: